इस पोस्‍ट में हमलोग बिहार बोर्ड कक्षा 9 अंग्रेजी के कविता पाठ छ: 'Self introduction (आत्म-परिचय)' के प्रत्‍येक पंक्ति के अर्थ को पढ़ेंगे।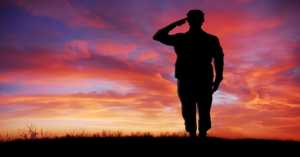 SELF – INTRODUCTION (आत्म-परिचय)
Neerada Suresh
NEERADA SURESH (b. 1952) is an Indian English poet with over 100 poems to her credit. She has won several prizes for poetry. She has been working us a teacher in Kendriya Vidyalaya.
नीरदा सुरेश (जन्म 1952) भारत की अंग्रेजी भाषा की कवयित्री हैं जिन्होंने 100 से अधिक कविताएँ लिखी हैं। इन्होंने कविता के क्षेत्र में अनेक इनाम जीते हैं। वे केन्द्रीय विद्यालय में शिक्षिका के रूप में कार्यरत हैं।
Self introduction poem in Hindi
SELF – INTRODUCTION
I am
an ordinary woman
with a creativity confined
To home and children.
To juxtaposing of carpets and curios,
Labelling books, tying up shoe laces.
My sensitivity
suffering silent blows
through a decade of togetherness
hardening to a tortoise shell.
My soul entrapped.
Flaps itself into silence.
My ordinariness
A tag to bind me conveniently
To a home and children
To be made extraordinary perhaps
At the cost of a few sad dry tears
That might dare to crack through!
Self introduction poem in Hindi
मैं एक साधारण महिला हूँ जो सृजनात्मक रूप से घर और बन के बीच कैद हूँ। घर में गलियों, अनूठा या असाधारण अनुपयोगी वस्तुओं को इधरइधर रखती हूँ। किताबें सजाती हूँ और (बच्चों के) जूतों में फीता बाँधती हूँ।
मेरी संज्ञाशीलता चुपचाप कष्ट और पीड़ा सह रही है। यद्यपि एक दशक से उनके । साथ (पति के साथ) कछुआ के छिलके के समान कठोर बंधन में बँधी हूँ। मेरी आत्मा फड़फड़ाती है और अपनेआप चुपचाप धड़कती है।
मेरी साधारणता जो मुझे घर और बच्चों से सुविधापूर्ण ढंग से गांधती है कुछ सूखे उदास आँसुओं के साथ मुझे शायद असाधारण बना देती है जो रास्ता । देखने के लिए मुझे हिम्मत दिलाती है।
Watch Viedo – Click here
Read More – Click here
9. The Gift of the Magi class 10th English
7. Kathmandu class 10th English 
4. Too Many People, Too Few Trees Class 9th English